One of the most well-known cuisines in the world is, without a doubt, Indian food. If you have never had food from India before, the Indian restaurant in Markham is the perfect place to get your first taste of Indian food Ontario.
The term "hot and spicy" has commonly used to describe Indian cuisine, and with good reason. But, there is a great deal more to it than that. The flavors are unmatchable and so unique. The menu list contains a very large number of different choices. Yet, the most popular item on the menu is chicken.
Get the tastiest cuisine ever created by placing an order for Indian takeaway food in Markham.
Foods from Indian cuisine that you just have to try.
The following is a list of the chicken meals that are the most popular at Indian restaurants and that you should make a point to have the next time you are there.
Butter chicken

Thandur Chicken Wings

Chicken dum biryani

Thandur Chicken Satay

Kadai chicken

Chicken vindaloo

Chicken tikka masala

Indian Tandoori Chicken
Butter chicken
You can't deny the devotion that foodies have for butter chicken; it's impossible to disregard their feelings. You can savour this curry with some garlic naan or rice for a complete meal. It has a velvety texture and a creamy consistency. The chicken chunks have a wonderful texture that is somewhere between soft and juicy, and the sauce has a somewhat spicy undertone to it. That is one of the most memorable things on our list, and it is something that people from all over the world appreciate. The dish known simply as "the butter chicken" is largely responsible for bringing worldwide attention to Indian cuisine and the recognition that it deserves in the hospitality sector.
Thandur Chicken Wings
Tandoori chicken wings are a tasty and popular appetizer that is a twist on the traditional Indian tandoori chicken. These wings has made by marinating chicken wings in a yoghurt and spice mixture similar to that used for tandoori chicken. The wings has grilled or baked to perfection, resulting in a charred and crispy exterior with a juicy and tender interior. Tandoori chicken wings have a flavor that is a combination of spicy, tangy, and smoky notes, making them an irresistible treat for any foodie. Tandoori chicken wings are frequently served with a side of mint chutney or tamarind sauce, which complements the flavors and enhances the overall taste of the dish. Chicken wings are sure to satisfy your taste buds and leave you wanting more, whether as a snack or a party appetizer.
Chicken dum biryani
Do you want to do something that is both easy and difficult at the same time? If this is the case, our dum chicken biryani is the dish that you should order. The meal has layered, and the cook creates it by alternating layers of fragrant rice and chicken curry one on top of the other. The vessel has then covered after that (handi). Our chef makes use of a huge variety of different whole spices in order to create a dish that has a distinctive scent and flavor.
Thandur Chicken Satay
Tandoori chicken satay is a flavorful and delicious dish that combines traditional Indian tandoori flavours with the popular Southeast Asian dish of chicken satay. The dish has made by marinating chicken strips in a yoghourt-spices mixture that includes cumin, coriander, turmeric, and chilli powder. The marinated chicken has then skewered and grilled, imparting a smoky, charred flavour that has complemented by the sweetness of the peanut sauce. The peanut sauce, which has an important component of tandoori chicken satay, can made by combining roasted peanuts, coconut milk, soy sauce, and other seasonings. The savoury chicken combined with the sweet and nutty peanut sauce creates a delicious and balanced flavour that is sure to be a hit at any gathering or party. Tandoori chicken satay is frequently served with a cucumber salad or pickled vegetables on the side, which helps to balance the dish's richness and provides a refreshing contrast to the bold flavours.
Kadai chicken
It is a recipe that combines a number of distinct flavours into one dish, and it has a touch of heat to it. As a person who enjoys eating chicken, you shouldn't pass up the opportunity to sample another meal from an Indian restaurant called kadai chicken. This chicken has cooked using a method that has uncomplicated yet yields excellent results. The chef makes the sauce by combining masalas, onions, ginger-garlic, bell peppers, and various herbs. Enjoy the filling meal by ordering it with some garlic or butter naan, rice that is boiling hot and steaming, or both.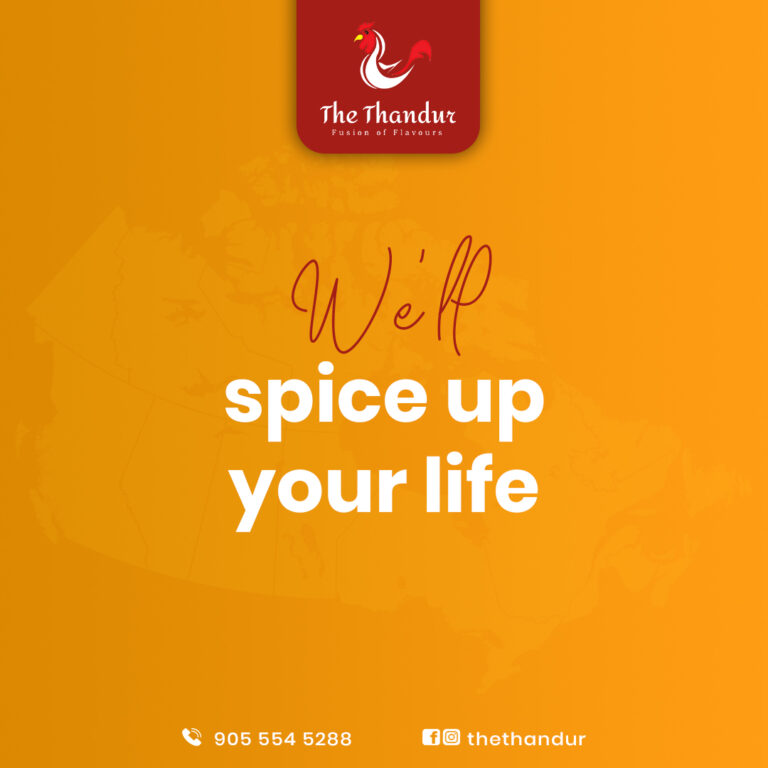 Chicken vindaloo
You have to get the chicken vindaloo if you enjoy foods that are quite spicy and fiery. You are going to fall in love with the flavorful dish that packs such a punch that it will blow your mind; it is fiery and hot, but you are going to enjoy every bite of it. The meal is given just the proper amount of kick thanks to the hint of acidic or vinegar note that it possesses.
Chicken tikka masala
Chicken tikka masala is another well-known dish from the Indian culinary tradition that features chicken. This meal has been highly hyped, but people still live to eat it. That would go wonderfully with some garlic naan, if you have any. The meal is prepared by the chef by grilling boneless chicken pieces on the skewers to produce a charred flavour and texture in the chicken. After that, they include it into a paste made of ginger, garlic, and onions.
Indian Tandoori Chicken
The rich flavour and unique preparation method of Indian Tandoori Chicken have made it a worldwide favourite. This dish has made by marinating chicken pieces in a yoghurt-spices mixture that includes cumin, coriander, turmeric, and garam masala. The marinated chicken has then cooked in a tandoor, a traditional Indian clay oven, for a smoky, charred flavour. The tandoor oven's high heat ensures that the chicken cooks evenly and retains its tenderness and juiciness. Tandoori chicken has frequently served with naan bread and raita, a refreshing yoghurt-based dip that helps to cool down the dish's spiciness.
Conclusions
In conclusion, Indian food is known all over the world for its unique flavours and variety. Tandoori Chicken has the most popular item on the menus of Indian restaurants, and for good reason, since it can cooked in many different ways. There is a chicken dish for every taste, whether you like it hot and spicy or smooth and creamy. There are so many must-try Halal Chicken Dishes at Indian restaurants, from the delicious butter chicken and chicken tikka masala to the spicy chicken vindaloo and the charred and smoky tandoori chicken. So, the next time you go to an Indian restaurant, order one of these delicious dishes for a truly memorable experience.
.
.
.